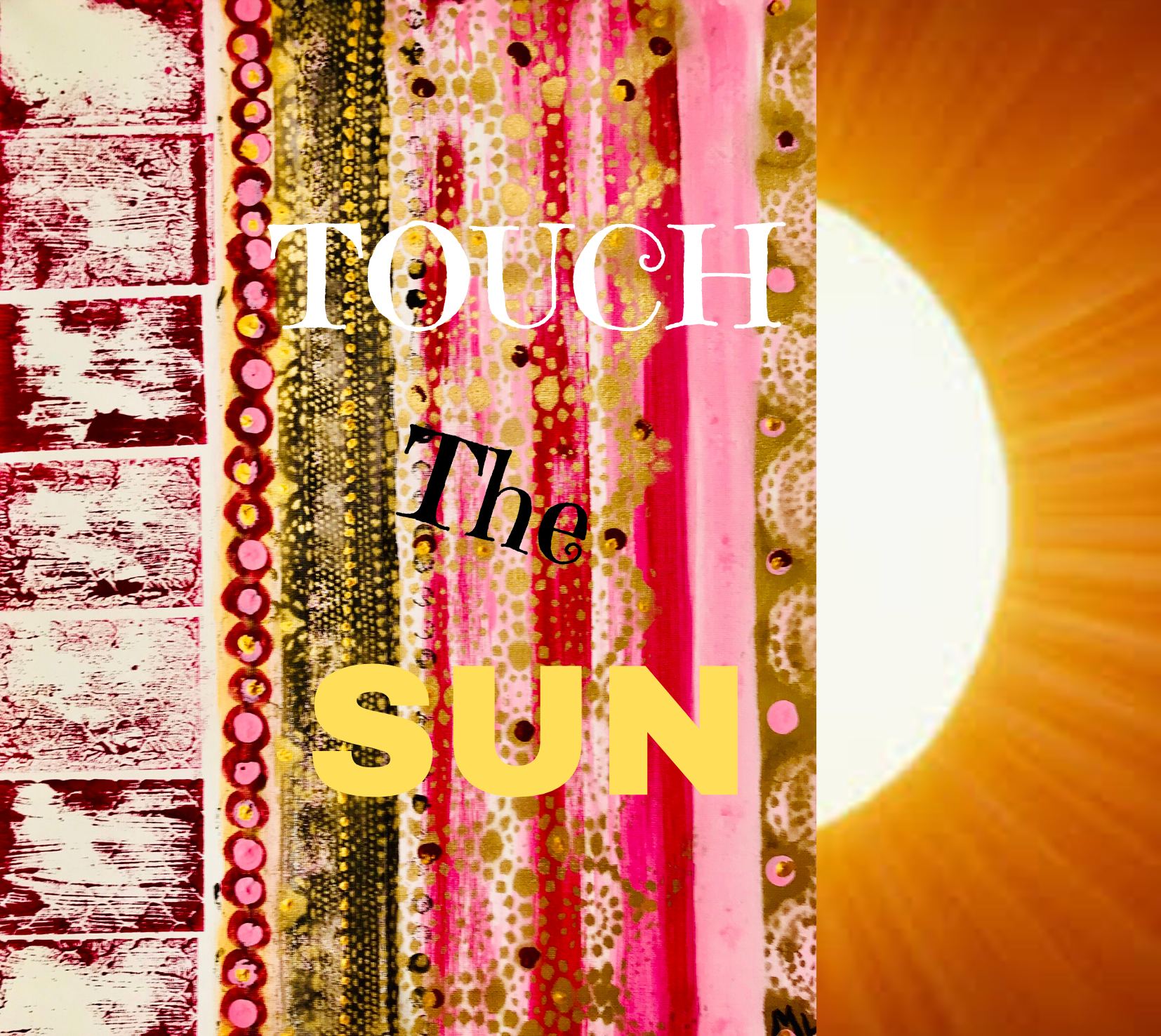 TOUCH THE SUN
CD
This CD is a powerful montage of stunning, ethereal, Divinely inspired songs written & recorded by Medyhne. This concert was then taken on the "Songs Of The Angels" tour throughout country Victoria with resounding success.
Greener Fields
Stand Strong
Eyes Of Love
Drifting
Heaven's Tears
Touch The Sun
I Love You As
Gone For Your Love
$22 (MP3 & PDF Files)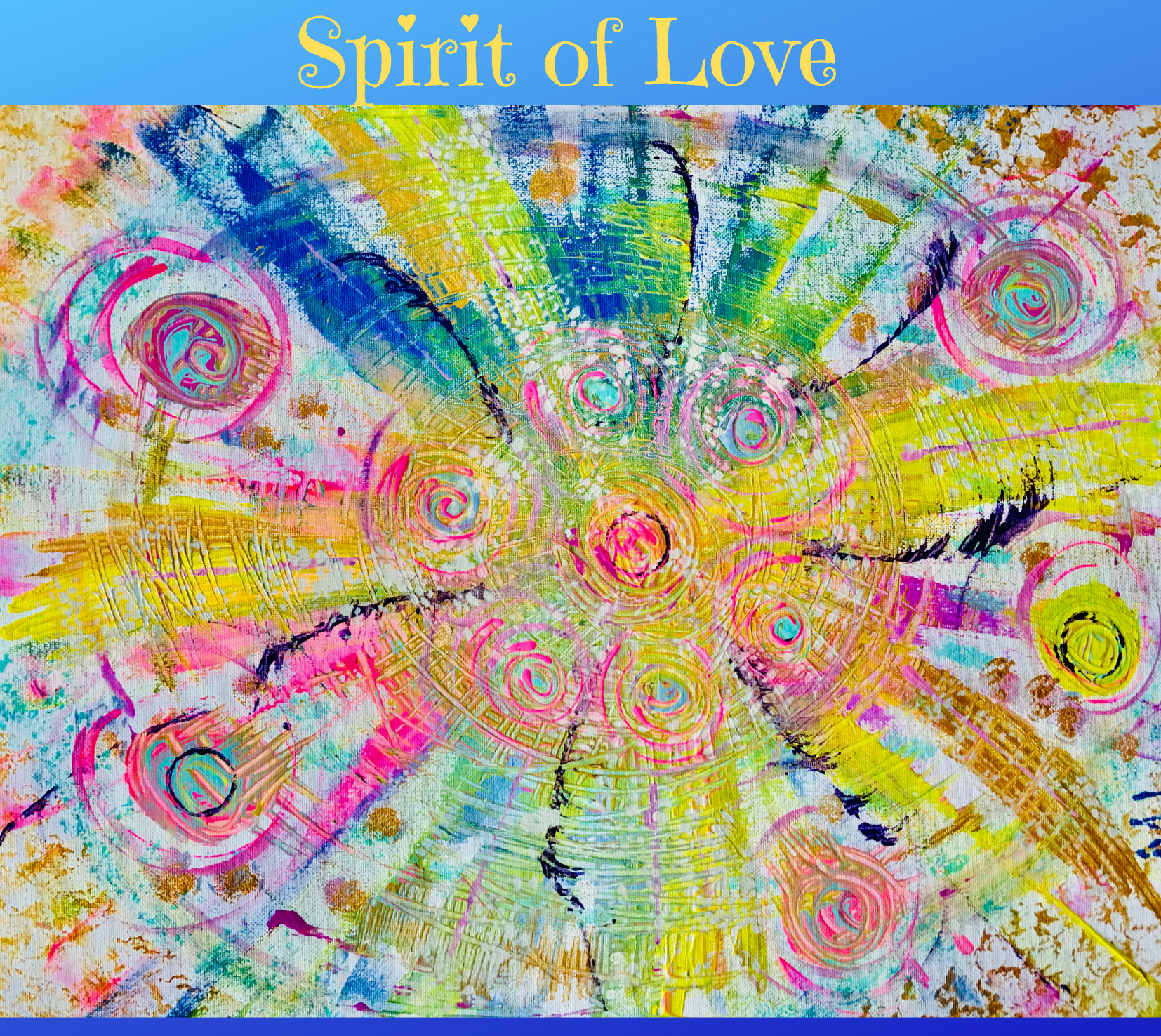 SPIRIT OF LOVE
CD
This CD is a collection of gentle songs exploring the theme of love, written & sung by Medyhne Lebachen with magnificent acoustic guitar work by Zedinen and internationally renowned guitar Supremo Terry Murray. The final song "Never Alone" was recorded with the beautiful voices of a full children's school choir.
Sun Don't Shine Today
Georgia
Song For You
Seven Seas
Round Round Baby
Everywhere
Nothing Personal
Never Alone
Doing That Thing
$22 (MP3 & PDF Files)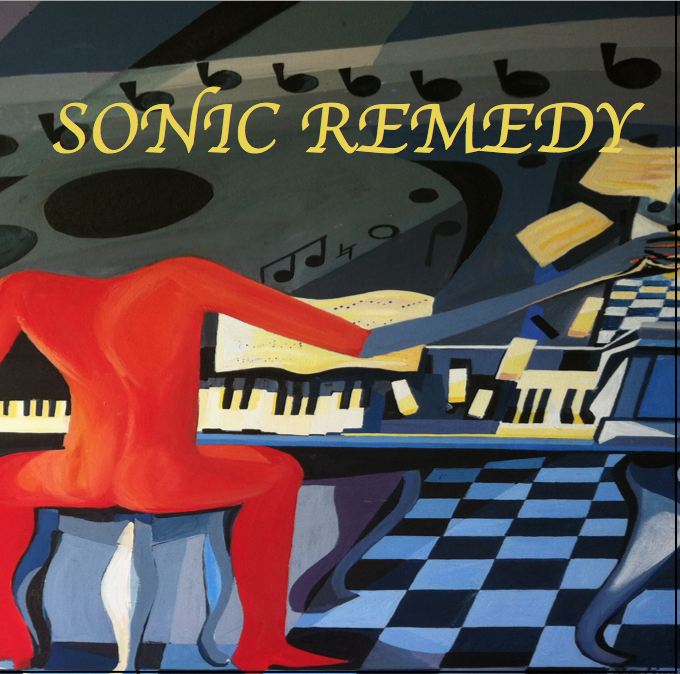 SONIC REMEDY
CD
These songs are the creation of Medyhne Lebachen & Zedinen with their band "Sonic Remedy" with a mainly rock inspired flavour and other stylistic influences. These are guaranteed to get you moving and singing along!
SexCess
Change Is Coming
Break Out
Keep Going On
History Of Love
India
Start 2 Love
Smash
No Last Goodbye
$22 (MP3 & PDF Files)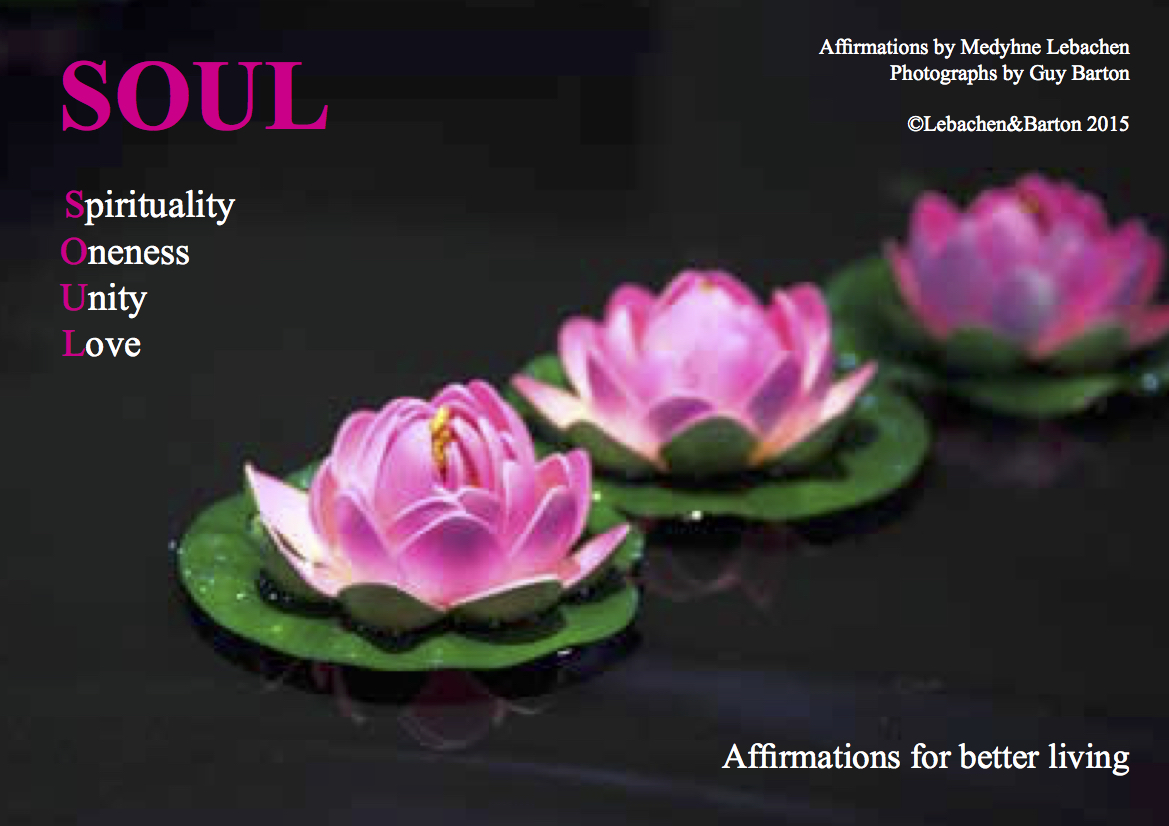 SOUL ~ "Spirituality Oneness Unity Love"
Book
Stunning photographs by Guy Barton accompany beautiful affirmations by Medyhne Lebachen to bring true empowerment into daily life.
"SOUL" cleverly using the acrostic heading of Spirituality, Oneness, Unity & Love, shares Higher Universal wisdom for your day~to~day life sprinkled within spectacular photographs in an 87 page Book of Inspiration by Medyhne with very talented Photographer Guy Barton.
A book to view again & again, while continually empowering & uplifting.
$44 (PDF)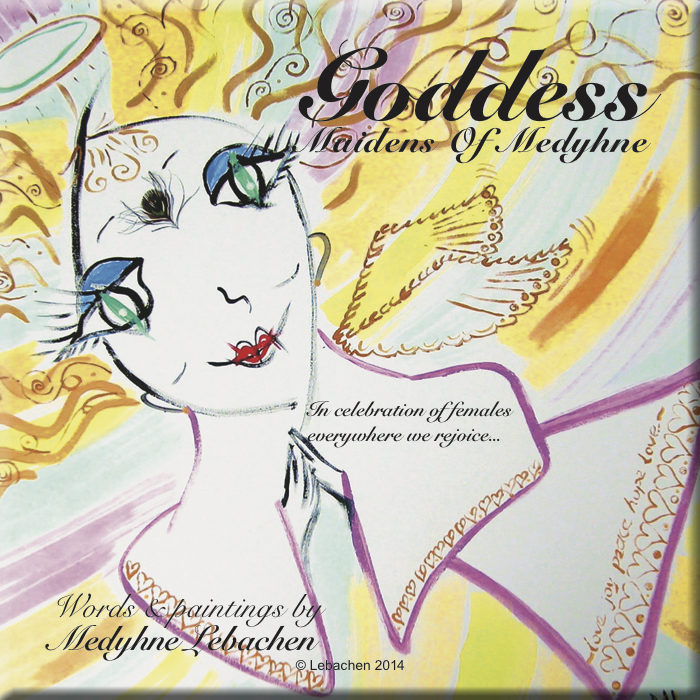 GODDESS ~ "Maidens of Medyhne"
Book
This visually beautiful book of paintings by Medyhne Lebachen has matching quotes which explore the Divine Feminine on this planet.
"GODDESS Maidens Of Medyhne" is a timely book exploring the Divine Feminine and Divine Masculine imbalance on this planet. This book explores Divine Feminine empowerment through ethereal, original artwork by Medyhne and words of Divine inspiration. A beautiful book to pass on to our daughters and the women who are blazing a trail for a new and better equality between all souls. This book is a vision for the full honouring of all females throughout the world at this time.
$33 (PDF)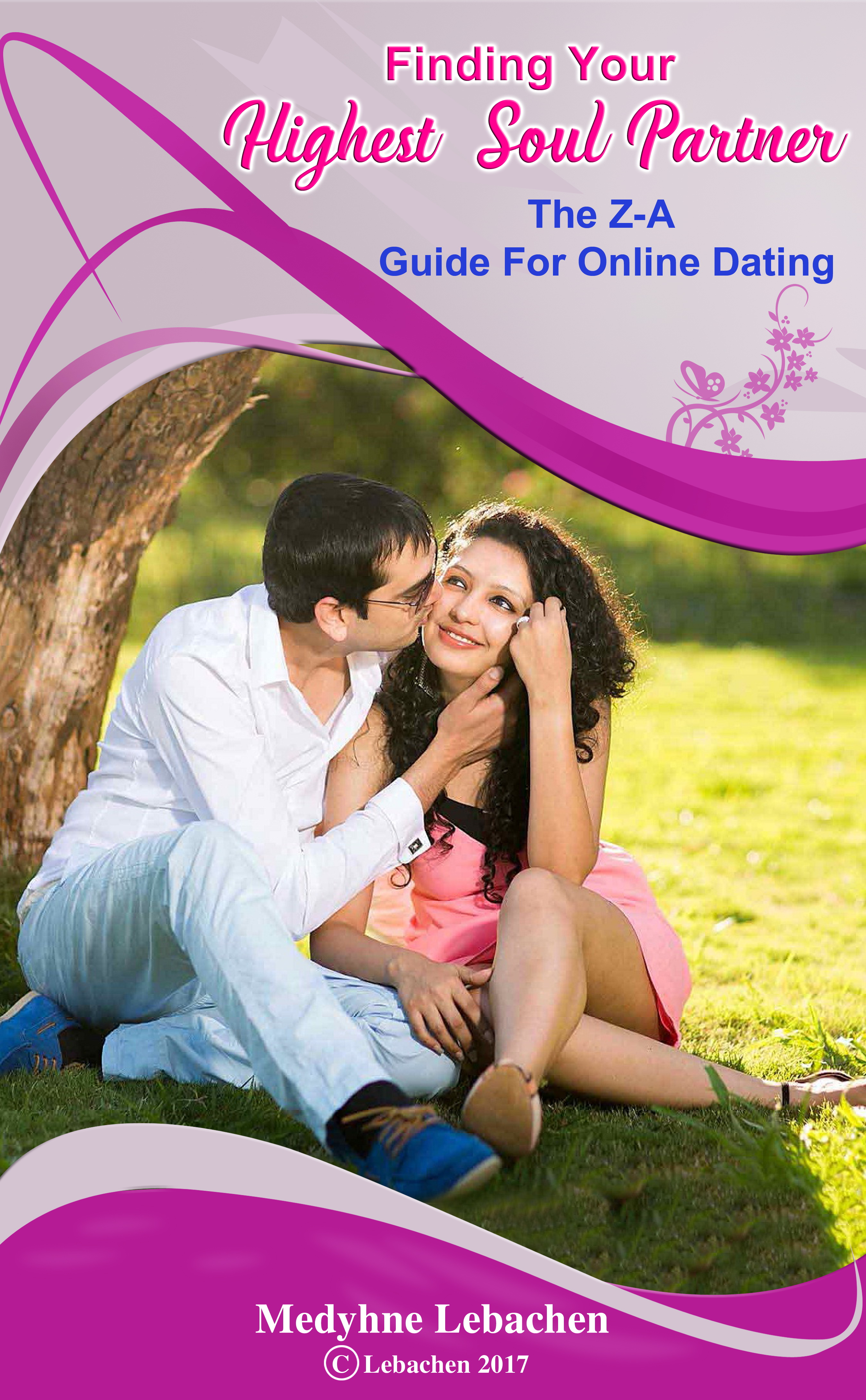 FINDING YOUR HIGHEST SOUL PARTNER
"The Z~A Guide For Online Dating"
Book
"FINDING YOUR HIGHEST SOUL PARTNER ONLINE"
'A Complete Guide for Online Dating' with integrity in the often unpredictable world of Internet dating.
Using a letter from the alphabet to describe different aspects of internet dating combined with motivationally uplifting Affirmations we take a firsthand journey through one woman's experience of what one can expect such as; expecting the unexpected! It includes a fun look at famous historical figures and books seen through the eyes of Online Dating!
A perfect book for both the seasoned Internet dater, who will certainly
relate to the insights as well as the novice, and be able to acquire
knowledge that "would have been invaluable at the onset of my Internet dating experience!"
(This is a reader's direct quote!)
Laugh, enjoy, squirm and sigh at the foibles of human beings… this
book is a essential for all singles seriously looking for their highest quality 'Soul Partner'.
$33 (PDF)
HILHAIRYASS POEMS
Book & CD
Hilhairyass Poems is a collection of fun poems for kids & adults that has an accompanying CD with 10 of the poems in songs & narration for added enhancement & laughs!
"On reading these entertaining & empowering poems, I can see the subtle, but zany message that Medyhne has woven into her work, and certainly, her teenage~like sense of mirth is likely to appeal to that audience. But, as an adult, I loved the flow and rhythm of the bubbly lyrics.
Supporting the work, are stunning illustrations by one of Australia's best~known current illustrators, Mark Payne. Mark has supported many books with his fun sketches.
"Hilhairyass Poems" is an experience, as words and illustrations float together through the pages with a layout that entices you to devour the poetry."
Anastasia Smith
$44 (MP3 & PDF Files)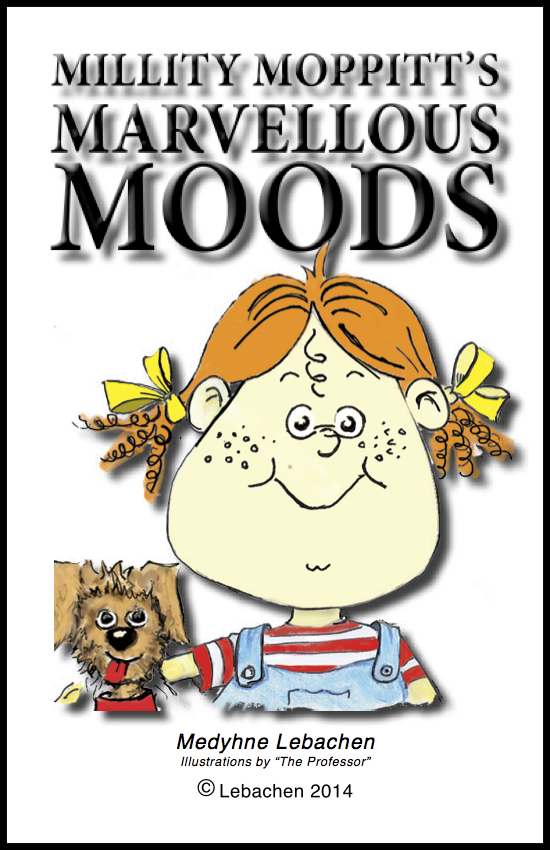 MILLITY MOPPITT'S MARVELLOUS MOODS
Book
Millity Moppitt is a young girl who knows exactly how to express all of her feelings. She takes you on a ride through a full range of emotions.
"Millity Moppitt is a girl with feelings galore!
Follow along as her emotions lead her through life.
She shows us how to feel & express everything!!"
This book was created to teach children about feeling and expressing their emotions.
Follow along with Millity Moppitt's adventure as she expresses all her feelings.
Children are encouraged to act out different emotions.
See if others can guess what emotion you are trying to express.
Fantastic, fun illustrations by "The Professor". Children Aged 2-8
$33 (PDF)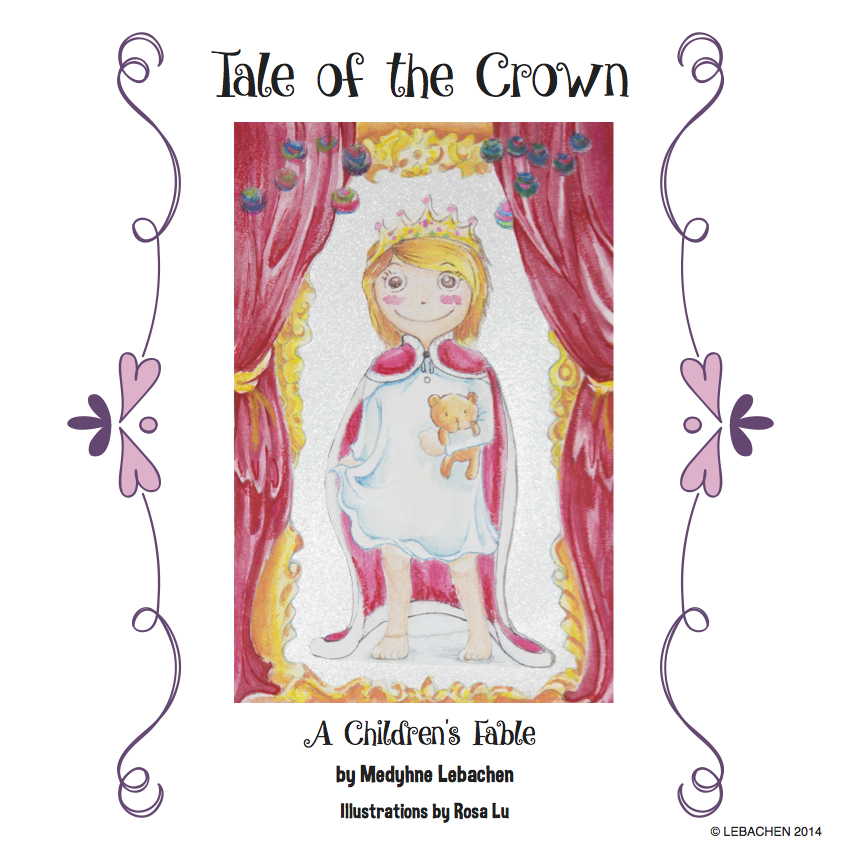 TALE OF THE CROWN
Book
This is a fable of wisdom and fantasy, teaching children how to love who they are.
This classic, modern fable ponders the question, "Do we really know how to love ourselves?"
"TALE OF THE CROWN" is a parable about learning how to love the person that you are, as told through the personalised world of one young girl.
A timeless story which opens the door to our own understanding of what it means to love oneself, love one another and the entire planet with exquisite, brightly coloured, original paintings from incredible Korean artist, Rosa Lu.
$33 (PDF)