Soul 2 Soul interview by Steve Meyers
including discussion on her Empowerment Program
In Episode 11 of Channel 31 Series "Coaches On The Couch" genial hosts Sharon Page & Phil Pollard interview myself and another guest, the accomplished "Bounce Australia" founder, Maria Smith, we discuss all things parenting, particularly,
'Can you have a life when you are a parent?'.
The engaging Kirsty Salisbury interviews Medyhne here on the all encompassing topic's of "Death, Divorce & Community". This covered the challenge Medyhne faced of dealing with the death of her baby girl, Georgia in 1999. We are hoping to reprise our chat again soon as we both enjoyed the experience so much!
"Living Now", Australia's largest holistic magazine published Medyhne's article on "Shift Your Focus To See The World As It Should Be" after her exploration of this topic following a long trek around the Northern parts of Australia and personal insights into how are perception of everything we experience influences our collective destiny.
http://livingnow.com.au/shift-your-focus-to-see-the-world-as-it-should-be/
Gerald Richards from "Building Better Business" Podcast series interviews Medyhne covering these business topics.
"What are the fundamental aspects of self which allow us to thrive in our businesses? How is spirituality and meditation a crucial factor in enhancing your business?
How does using a holistic, life philosophy enhance our business success?" In this podcast, Medyhne (pronounced Medeena) tackles these complex issues for business success and embracing our true purpose and highest potential.
Medyhne discusses how 2017 is definitely the year we are being encouraged to step into our best, authentic life thereby bringing joy and fulfilment to our lives, on every level.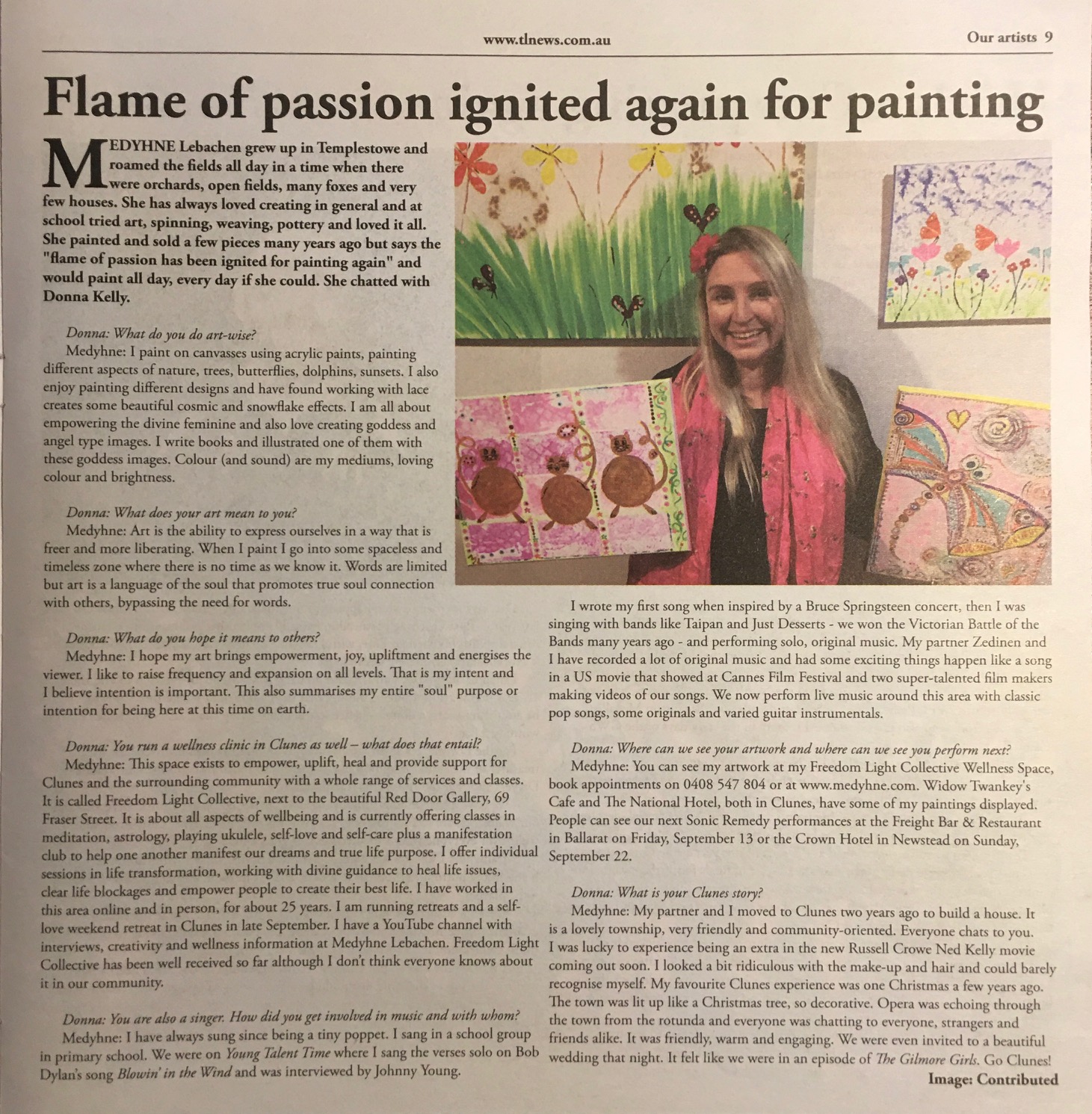 "Sun Don't Shine Today" video by International Award winning Denoux Film Productions on the Gold Coast, Australia. This song written by Medyhne Lebachen is performed by Medyhne & Zedinen. The song was recorded & produced by the late Wayne Kilbourne of Daylesford, Australia with top Australian~English virtuoso guitarist Terry Murray & Zedinen. Medyhne provided the beautiful lead & background vocals.
Here the incredible US powerhouse Abiola Abrams interviews Medyhne on the topic of "How To Deal With Difficult Times". The interview was such a roaring success and we felt such a strong alignment in our mission, energy & beliefs that it led to the creation of Co-founding our international "Abundance Pray Love" Retreats. We held our first Retreat in the stunning location of Bali, Indonesia, June, 2017.
Abiola'sInterview with Medyhne
Little Crow ~ Audio Book
In collaboration with the stunning music and sounds from the Internationally renowned German Music Company Delta Musique, Medyhne brings to children a beautiful tale told through the eyes of "Little Crow" about the importance of inner love and awareness.
Little Crow is very curious little bird. She has many questions about life, and as she searches for answers, she discovers they are all around her, leading her to realise that the answers have been within all along.
This is a must for young children who are learning that the answers lie inside themselves when they are guided to listen to their intuition and inner wisdom. 
The enigmatic Michelle Walker & Medyhne, 2 Coaches on a mission!, discuss their joint thoughts and ideas about how to "Rise Above The Chaos" and look beyond the "doom & gloom". To see the bigger picture of the world in which we share, actually ascending in it's vibration & energy, through the process of transmutation of the 'negative'.
We also touch on the topic of Medyhne's Self Growth Course.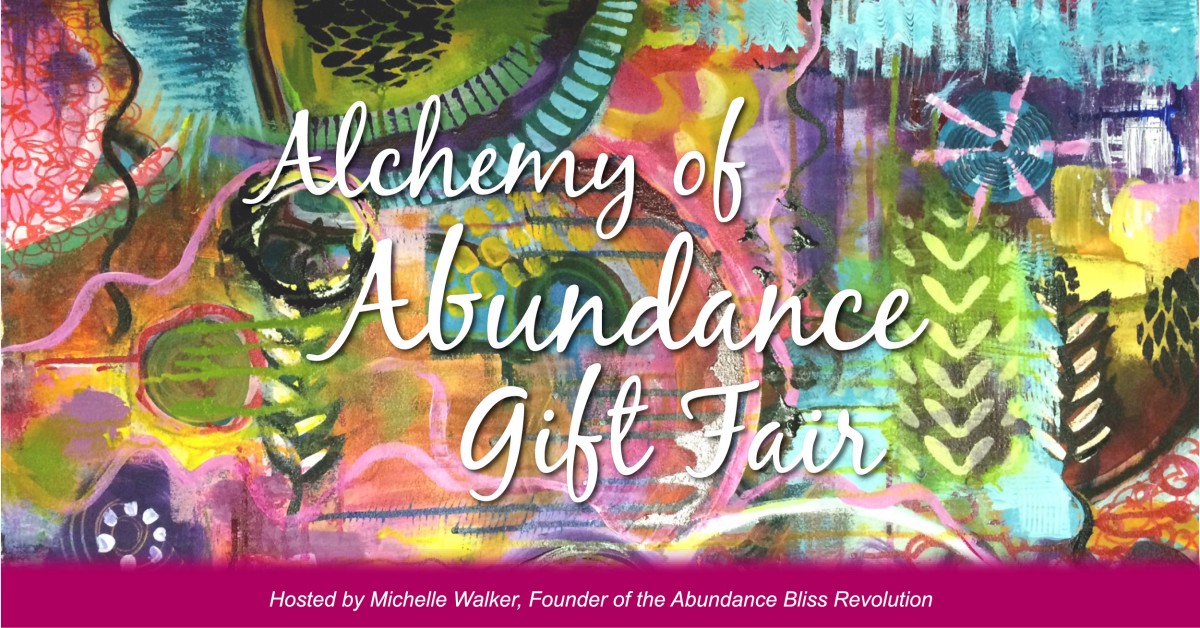 The "Alchemy Of Abundance Fair" is a wonderful opportunity for everyone to receive free gifts of Abundance online through the offerings of 18 Expert Collaborators. Medyhne offers the Free Gift of "Finding Your Soul Song" which is an incredible & forgotten resource for how to empower your existence on many levels. I encourage you to learn this amazing, joyful tool which can feel like a powerful meditation experience.
Alchemy Of Abundance Fair
Music is the "Royal Road To The Divine" and has an immense power to heal. "Amazing Grace" is a hymn of unsurpassed glory and Medyhne gives the gift of singing it at various significant events, like the Chapel service for the beautiful Ellie Rose Warren who was murdered in Africa 2017. "The Secret Gift Of Giving" is all about giving back freely to the community in whatever way you can best contribute.
Here Zedinen on guitar and I perform live the beautiful Ross Ryan song
"I Am Pegasus" at The Criterion Hotel in Castlemaine.